LS swaps continue to be a popular and practical solution for adding power and performance to a wide range of cars and trucks of all eras.
While the last LS engine rolled off the assembly line in 2020, ultimately replaced by the Gen. V LT engine, the LS engine's performance and durability have driven its lasting popularity. The fact that the vast majority of engine components are easily interchangeable due to the common bolt patterns on the cylinder heads, intake manifold, timing cover, oil pan, and front engine accessories makes the idea of LS swaps even more appealing. The sheer number of available of bolt-on parts and accessories makes the potential for tuning and customization virtually limitless. The only concern when swapping engine components relates to cylinder heads because, although the bolt pattern is common, later model large valve cylinder heads shouldn't be installed on engines that include a cylinder bore smaller than 4.000″ due to valve-to-cylinder bore interference issues. 

Shortly after it was introduced, the LS engine became an extremely popular candidate for engine swaps, often finding a new home in the engine bay of early GM (and sometimes non-GM!) street-driven muscle cars, as well as drag, circle track, or road racers, and more. The high-performance aftermarket has responded to the demand for GM LS-related components with the release of engine mount/swap kits to fit a number of vehicles from GM, Ford, Mopar, and even Jeep, along with a wide variety of high-performance cylinder heads, intake manifolds, engine blocks, oil pans, timing covers, and internal engine components. The LS engine has even found its way into more than a few more customized projects, ranging from LS-powered Supras, Miatas, and Fieros to Jaguars, Porsches, and BMWs – and even a retired US Postal Service mail delivery truck!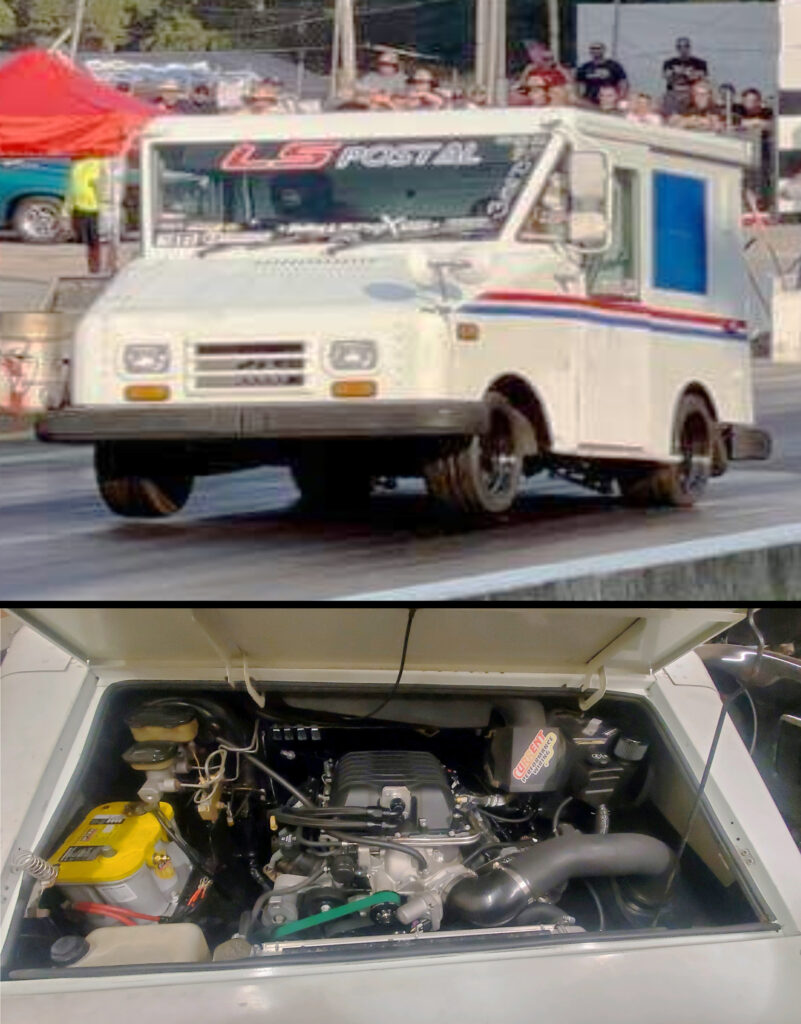 Holley offers specialized motor mounts and oil pans for enthusiasts looking to install an LS into an early GM muscle car such as an '67-69 "F" body or '68-72 "A" body. They also have a wide variety of intake manifolds available, including cast or fully fabricated versions designed for use with cathedral or rectangular port cylinder heads, and 92 mm or 102 mm throttle bodies.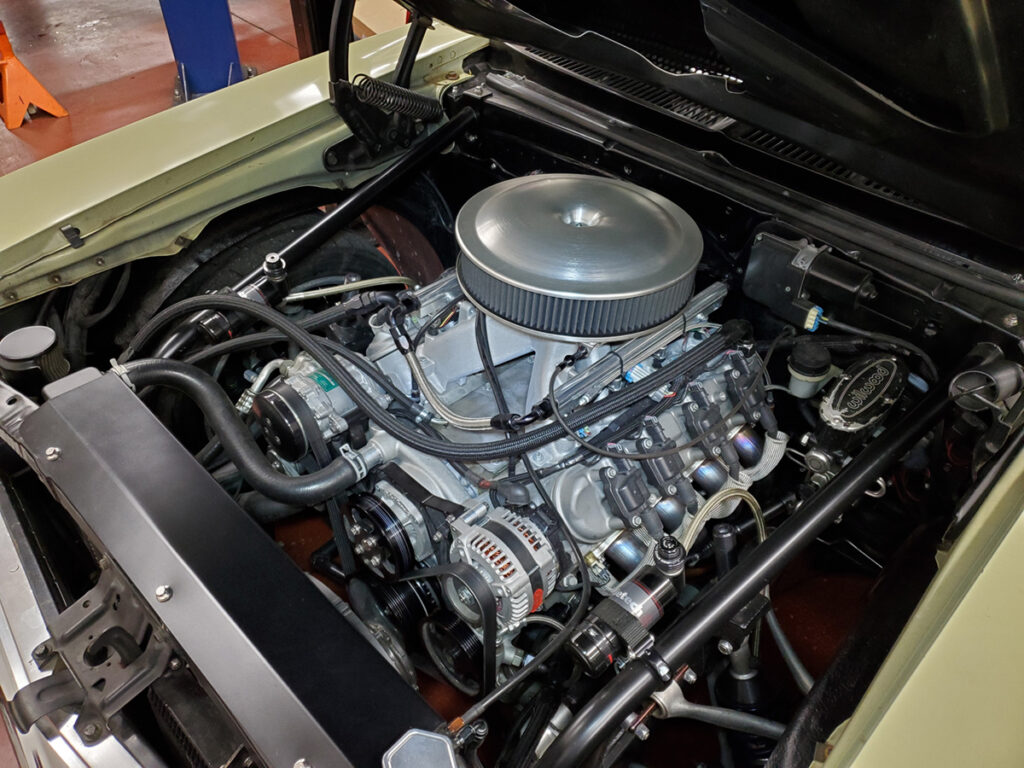 Dart is among the leaders in developing high performance cylinder heads and engine blocks for the LS. Their direct bolt-on Pro 1 cylinder heads offer increased air flow, while maintaining the OEM valve angle, valve locations, and accessory mounting holes. Pro 1 cylinder heads are offered with 205cc, 225cc, or 250cc cathedral-style, or 280cc LS3-style rectangular intake ports. The as-cast 205cc and 225cc heads are well suited to street/strip applications, while the larger CNC-machined 250cc and as-cast 280cc heads are engineered for 7,000+ RPM racing applications with a minimum 4.000″ bore.
As a GM LS specialist, Frankenstein Engine Dynamics offers a variety of replacement high-performance cylinder heads as well. Their F-Series cylinder heads are offered with OEM 15° or altered 10° valve angle designs with 265cc (LS1/LS2/LS6) cathedral, 285cc (LS3) rectangle, and 285cc or 287cc square (LS7) intake ports. All F-series heads are designed for applications with a minimum 4.030″ bore. Other popular replacement high-performance heads currently available for the LS are Edelbrock's Victor Jr., Trick Flow's GenX, and the Mongoose from Air Flow Research.
Following up on the demand by serious performance enthusiasts for LS blocks capable of big cubic inches and the ability to withstand significant amounts of boost, Dart developed the LS Next and the SHP LS Next. Offered in aluminum or cast iron construction, the blocks are significantly stronger and more versatile than OEM castings, and retain compatibility with all factory components. The cast iron versions are ideal for applications subject to the extreme mounts of boost common to turbocharging or supercharging. Chevrolet additionally offers the LSX Bowtie, cast iron blocks that are ideal for racing applications where increased displacement and improved block strength are desired.
What's Next?
While the 2014 C7 Corvette marked the debut of the Gen. V LT, it shares little in common with the Gen. III/IV LS, and once again it appears that GM has tried to reinvent the "mouse trap". The LT features all-new cylinder heads with an improved 12° valve angle, refined cooling system, relocated intake and exhaust valves, and a camshaft that includes a provision to drive the high-pressure fuel pump required by direct fuel injection. The performance aftermarket has already responded with products to modify and swap LT engines as their popularity accelerates.
However, LS swaps with the variety of options in the LS engine family promise to have a long and exciting future as the engine of choice for street and track applications, from performance street cars to pro-touring to dedicated race machines.